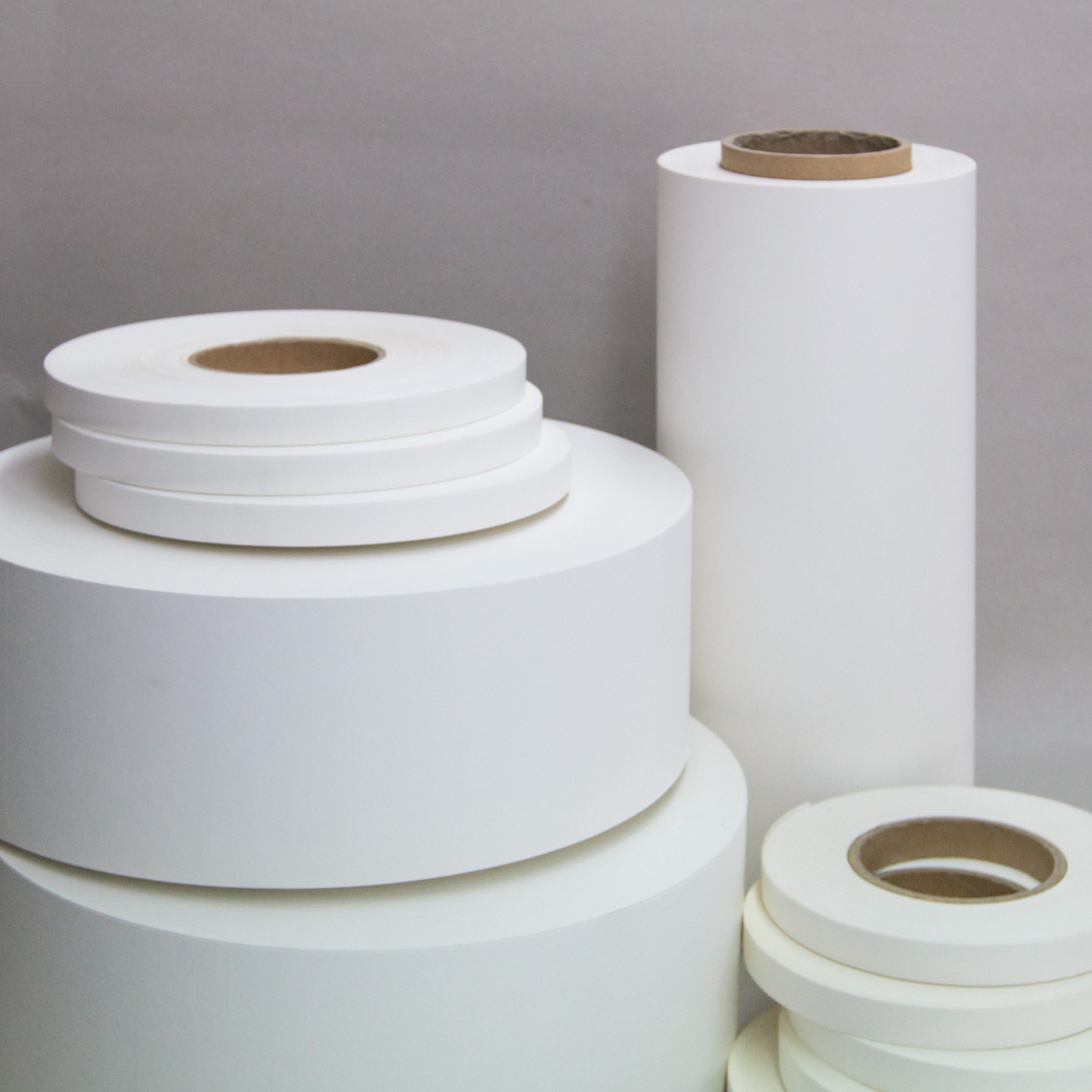 Roll Cut
Roll Cut.
With our slitters, we can slit and rewind paper-like materials and thin, dimensionally stable fabrics from wide rolls to narrow rolls. The scissor cut technique is used (no crush cut). We can clamp master rolls up to 1.20 m wide and 60 cm in diameter, whereby the cardboard tube can have a diameter of 35 mm (1,5″), 50 mm (2″) or 76 mm (3″). We can cut narrow rolls from 15mm width in 5mm grid up to 60cm width. All narrow rolls are wound on 76mm cardboard cores, whereby the maximum roll diameter of the target roll may also be 60cm.
Roll Cut
Service narrow roll cutting
If you have roll stock that meets the above specification and would like to have it rewound from wide to narrow rolls, please fill out the inquiry form below. We will calculate cost-effectively and make you an offer for short-term execution.
Great benefits of the RECO Service
.
Benefit from over 30 years of experience with bookbinding materials for hardcover books.

Large stock of materials and powerful crafting machines.

Strong partner for small runs and for large series.

Short delivery times and low prices.
Made to measure at no extra cost.


(we always produce everything on customer order)

Everything made in Germany.


Often delivery problems due to purchases from abroad.

Very long delivery times and high prices for custom-made products.

Custom-made products are not available in some cases.
Other RECO Service products
: