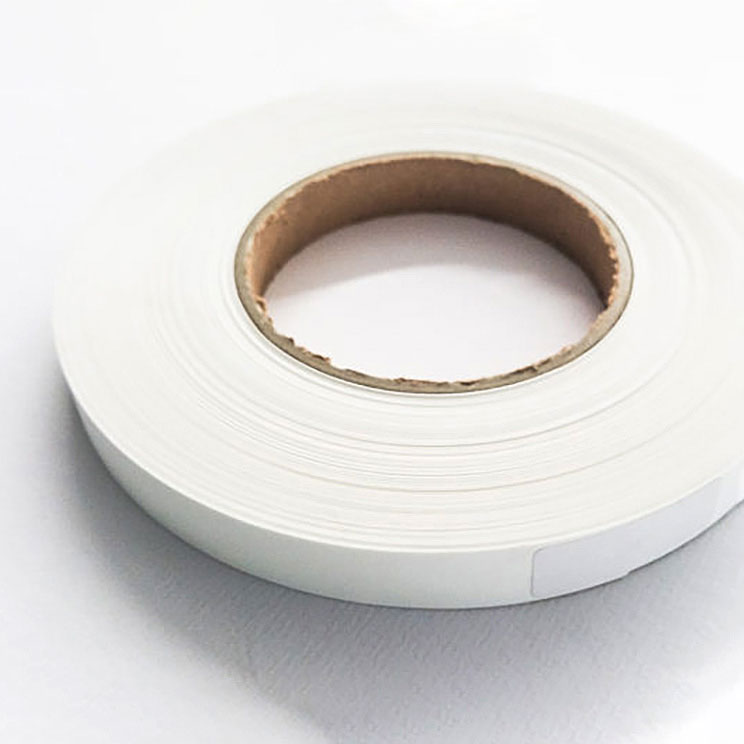 Durotex with one side heat sealed
Lining heat sealable on one side
Durotex with a dispersion coating is the backing material that can be heat-sealed on one side for a wide range of applications in book production using heat-sealing technology. The high-quality dispersion coating on the tear-resistant carrier material ensures non-ageing bonds. Surface pressure of 3 bar (=30 N/cm²) is required to activate the sealing coating.
Durotex with one-sided hot-melt adhesive coating
Backplate melt-adhesive on one side
Durotex is a backing material for bookbinding that is coated on one side with a hot-melt adhesive coating. The bookbinder no longer has to apply glue for gluing, because the material comes with a thermally activated adhesive coating!
Durotex wird mit einem beheizten Werkzeug verarbeitet. An activation temperature of 100°C and a surface pressure of 1 bar (=10 N/cm²) are sufficient to activate the hot-melt adhesive coating, which is block-resistant up to 60°C.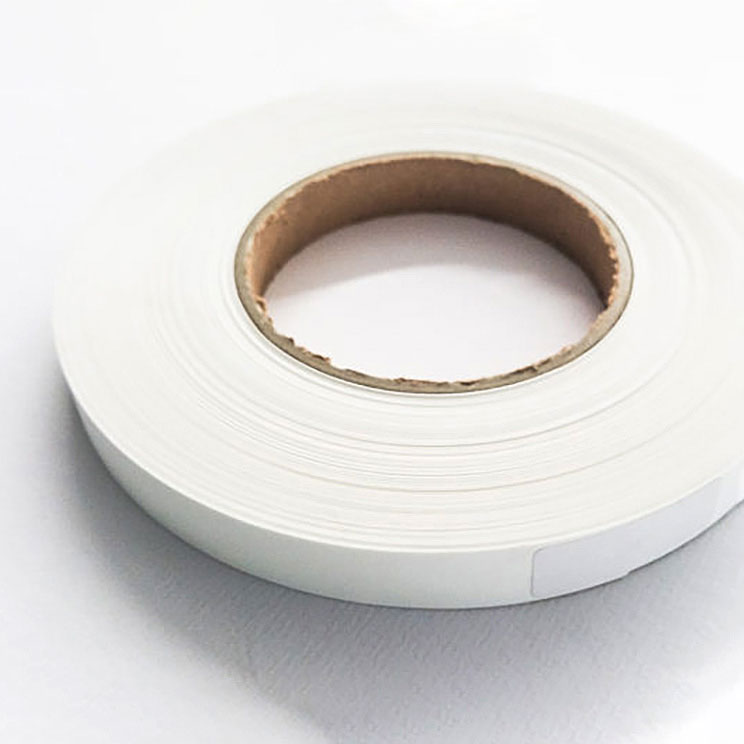 Specification.
Possible specification
Specifications of Durotex Heat Seal Lining:
Roll widths: from 50mm in 5mm increments to 350mm
Roll lengths: up to 1000 running meters (90g) or 1200 running meters (70g).
Activation parameters of the heat seal coating: 100-120°C, 3 bar surface pressure (=30N/cm² or 3kg/cm²) and sealing time approx. 3 seconds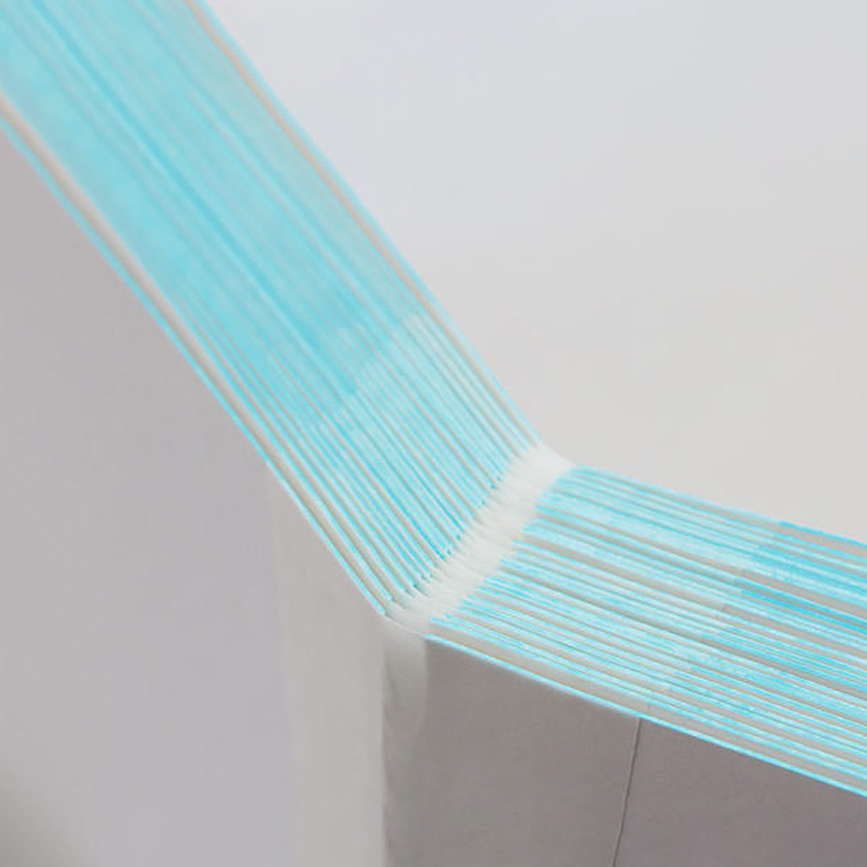 Great benefits of the RECO service.
Benefit from over 30 years of experience with bookbinding materials for hardcover books.

Super thin material

Very resistant to buckling

very tear-resistant

much cheaper than hinge material

on request with FSC certificate

Made to measure at no extra cost

Everything made in Germany


often thick and inflexible

often expensive

not all providers are FSC-certified

often only standard widths

partly unknown origin
Durotex backplate heat-sealable inquiry form
Request free samples and quote exactly what you want.
Other RECO Service products
: